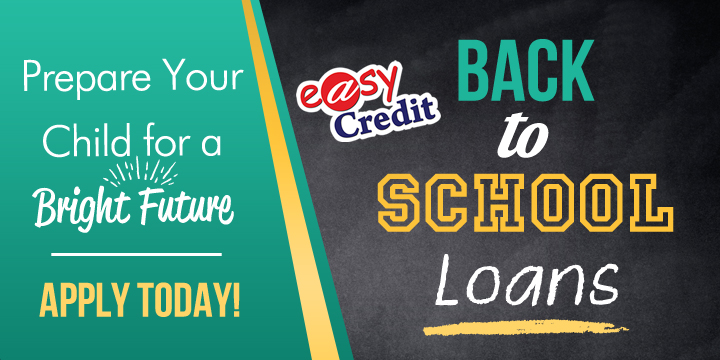 Get Ready for the New School Year!
Back to school costs can really add up quickly. With a Back to School Easy Credit Loan, you can borrow for what you need and be at ease when school starts! Enjoy great interest rates and discover how affordable your Back to School Loan can be. Borrow for Registration Fees, Tuition, Uniforms, Textbooks, School Supplies and more. Get approved from June 1 – August 31 and get a chance to WIN 1 of 3 Fantastic Prizes! See Eligibility, Rules & Regulations for the Electronic Raffle below.
1st Prize HP Laptop

& Printer Combo

2nd Prize

HP Laptop

3rd Prize $750.00 Scholarship
All Atlantic Bank account holders that have applied for and received an Easy Credit Loan from June 1st to August 31st, 2017 are eligible for this promotion. Employees of the Bank and their immediate family are not allowed to participate in this promotion. All accounts must be in good standing at the time of the drawing; Checking and Savings Accounts must not be overdrawn, loans must be updated, and credit card accounts must not have more than two payments outstanding.
Only approved retail loans disbursed between June 1st to August 31st, 2017 are eligible to participate.
The retail loan earns the customer one entry into the electronic raffle.
Winners will be selected by electronic raffle on September 6th, 2017 and will be notified by telephone; winners will be required to provide a valid photo ID to collect the prize.
If the winner cannot be contacted within three (3) business days, at its sole discretion, Atlantic Bank Ltd. can draw another winner. Prize cannot be redeemed for cash and cannot be transferred to another person.
Winners will have 30 days to report faulty electronics to Atlantic Bank Ltd for replacement.
Atlantic Bank reserves the right to publish the name and photograph of the prize winners without additional compensation. By participating, you release Atlantic Bank from any liability that may arise from this promotion.