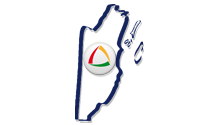 Atlantic Bank donates to hurricane victims
Thursday, September 08, 2016
Hurricane Earl made landfall in Belize on August 3rd 2016 with powerful winds between 75-95 miles per hour. It caused massive damages to the entire country of Belize; but most specifically to San Pedro, Caye Caulker and the Belize District.
In an effort to assist in the reconstruction of our community, we have made a donation of $30,000. We have donated $15,000 to NEMO Belize City, $10,000 to San Pedro Town Council and $5,000 to Caye Caulker Town Council. With Hurricane Earl affecting so many Belizeans our focus is aimed in providing assistance for the restoration of affected areas.