Atlantic Bank Supports Story Time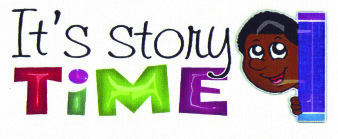 On December 7th 2013, Atlantic Bank donated $1,500 to BelCaribe for the production of an Interactive DVD of Children Stories.
The project took approximately six months to produce with dedication and constant preparation from its coordinators. The participating children actively partook by reading and acting out some of the stories.
On, February 11, 2014 the DVD entitled "It's Story Time" was launched by BelCaribe at the Bliss Center of the Performing Arts. The DVD consists of ten well known children stories such as The Three Little Pigs and Herbert Finds a Home, all taken from the Ministry of Education's curriculum. The content that's in the stories was transformed into interactive material using children from the local primary schools. The production of the DVD gave children an opportunity to express themselves by using their creativity and imagination.
Kids all have different learning methods and teachers have realized that most of the primary school children learn more by seeing and hearing the story at the same time. Story telling also helps children build their self esteem and self confidence.
According to Sandra Mahler, Executive Producer of the DVD their aim is to help primary school children who are not interested in reading to gain insight into what books can offer.
As a responsible corporate citizen, we are proud to be sponsors of this learning tool for primary school children; as these children are the future of our country.
Atlantic Bank, Building the future together